Copenhagen Wheel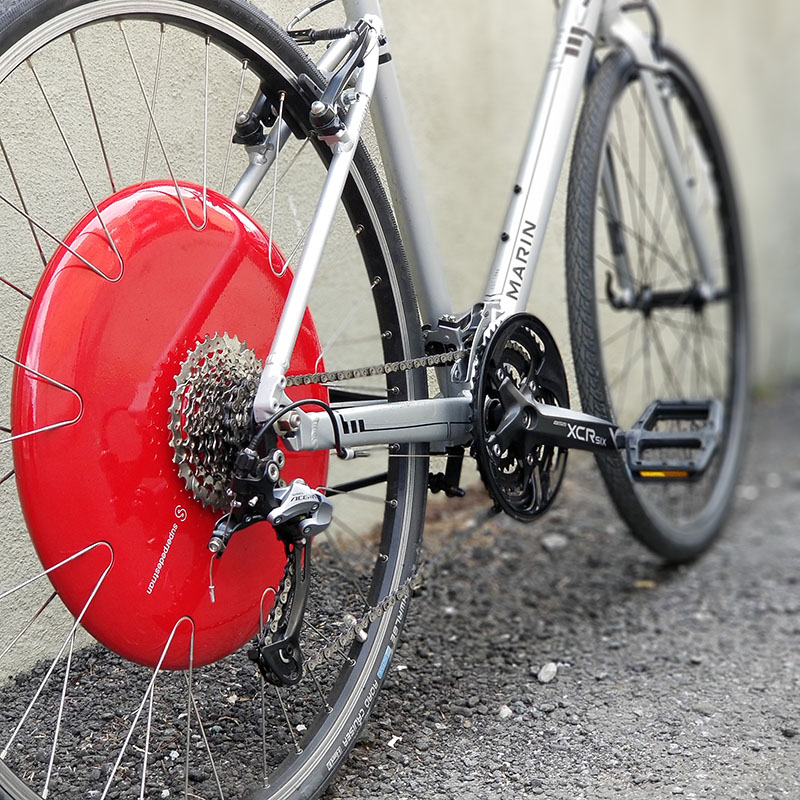 Cycling with the Copenhagen Wheel is the most magical ride you'll ever take. It's like riding a regular bike, but with super strength. The Wheel makes your bike an electric bicycle that synchronizes with your movements and amplifies your pedal power 10X. You go farther in less time, with less effort, and can get to places where you'd usually need a car.
FREE DEMO
Sign up to take this amazing wheel for a spin, or borrow a Copenhagen-enabled bike.  Stop by in the AM, ride to work, and return at the end of your day/commute.
TECHNOLOGY NEVER SEEN ON ANY VEHICLE
All the ebike technology lives inside the brilliant red hub and connects to your smartphone. There are no buttons, wires, or external batteries. Just replace your back wheel and pedal! The Wheel's custom sensors, computers, battery and motor do the rest.
USE THE BIKE YOU LOVE
We love the bikes we ride. We know you do, too. This is why we designed the Copenhagen Wheel to fit almost any bike. Put it on your old mountain bike in the garage, or pair it with your flashy new bike. No matter what you ride, we custom build the Wheel to fit the bike you love.